Empowering teams to work better, together.
Why we're here
The way we work together is fundamentally changing and becoming more collaborative, team-based, interdisciplinary, distributed, and knowledge-intensive.
In 2015, we worked in a team and experienced first-hand how difficult collaborative knowledge work can be. In our case, this included everything from meeting notes, decisions, product requirements, roadmaps, and more. All of it was spread across many silos, difficult to find, use, and keep up-to-date.
Every tool we tried was outdated, complex, slow, or lead to even more problems. Innovation seems to have ended with the arrival of Word documents and spreadsheets. Despite this, there were many inspiring ideas like HyperCard and wikis that encouraged us to try to come up with something better.
We started to dream of simpler, faster, and more unified tooling for collective knowledge work. We imagined a kind of "collective brain" enabling teams to work together as seamlessly as a single person. The first prototype we've built quickly caught on in our own team and others, which compelled us to continue to work on it to this day.
What guides us
Simplicity: We believe tools need to be simple to enable everyone in the team to get the most out of a collective brain like Nuclino. Especially interdisciplinary teams benefit from this.
Speed: We believe tools need to be fast to make sure teams can focus on their actual work.
Unification: We believe tools need to be unified to reduce unnecessary context switching and silos of information – all while being easy and fast to use.
The company
Independent: We're a profitable, growing, and fully founder-owned company. This helps us to focus on our customers instead of pleasing investors or chasing yet another funding round.
6+ years and growing: We're in this for the long run. Due to our independence and setup, we can think and act long-term, which is in the best interest of our customers.
Fully remote: Empowered by Nuclino ourselves, we're a fully remote team.
Meet the founders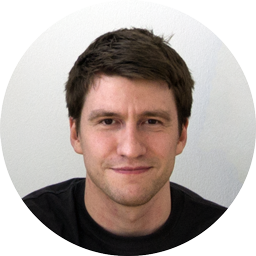 Björn Michelsen
Co-Founder & CEO
Jonathan Kienzle
Co-Founder & CTO