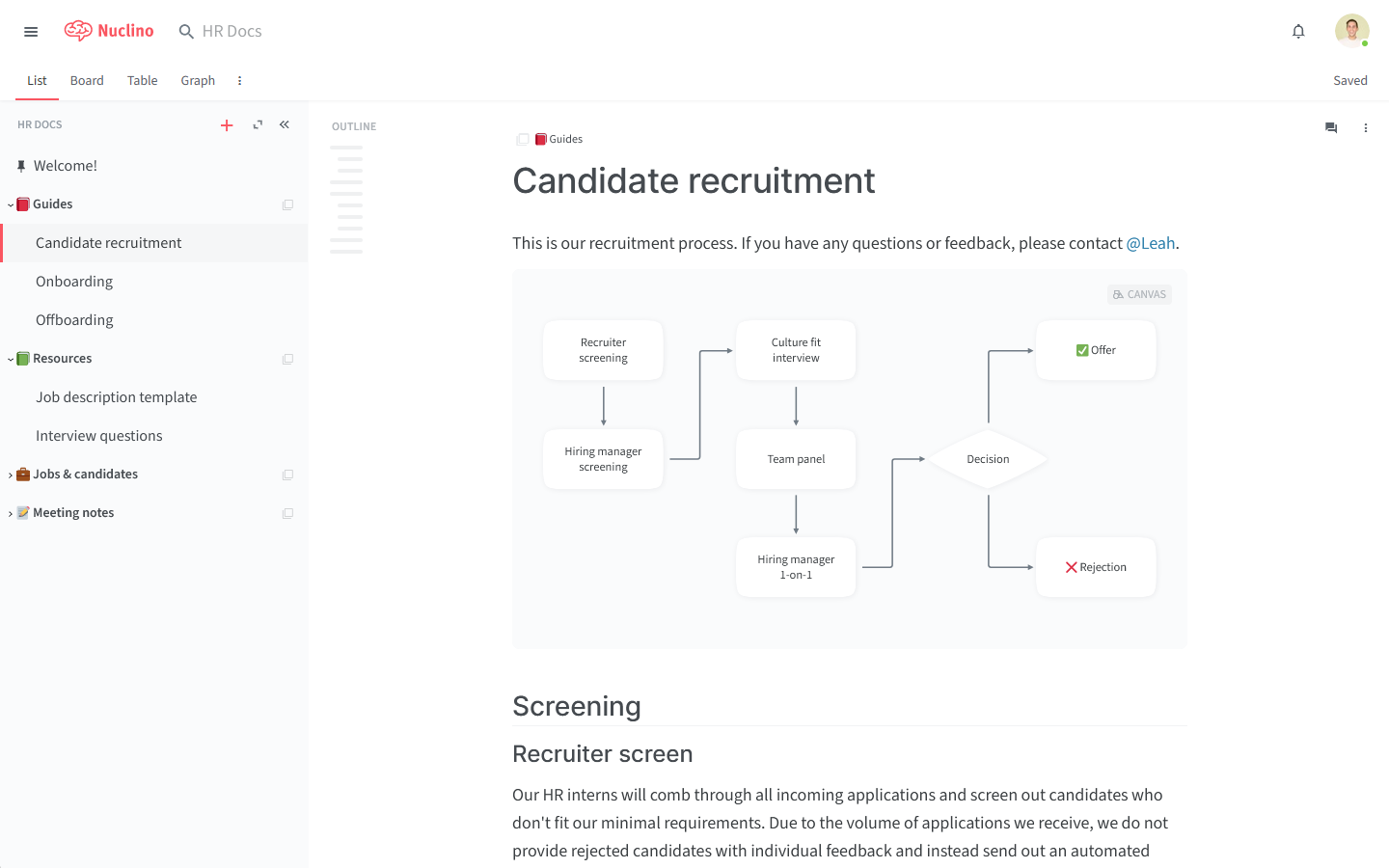 Every HR team deals with large sets of documents on a daily basis – job descriptions, process docs, onboarding checklists, and so on. They can easily get lost in a maze of disconnected folders, and finding the document you need becomes a challenge.
Instead of relying on the traditional folder system, Nuclino allows you to link related documents together. It works like your HR team's own internal Wikipedia, making it easy to browse and explore.
Import this ready-to-use template and use it to keep your HR docs organized and easily searchable.