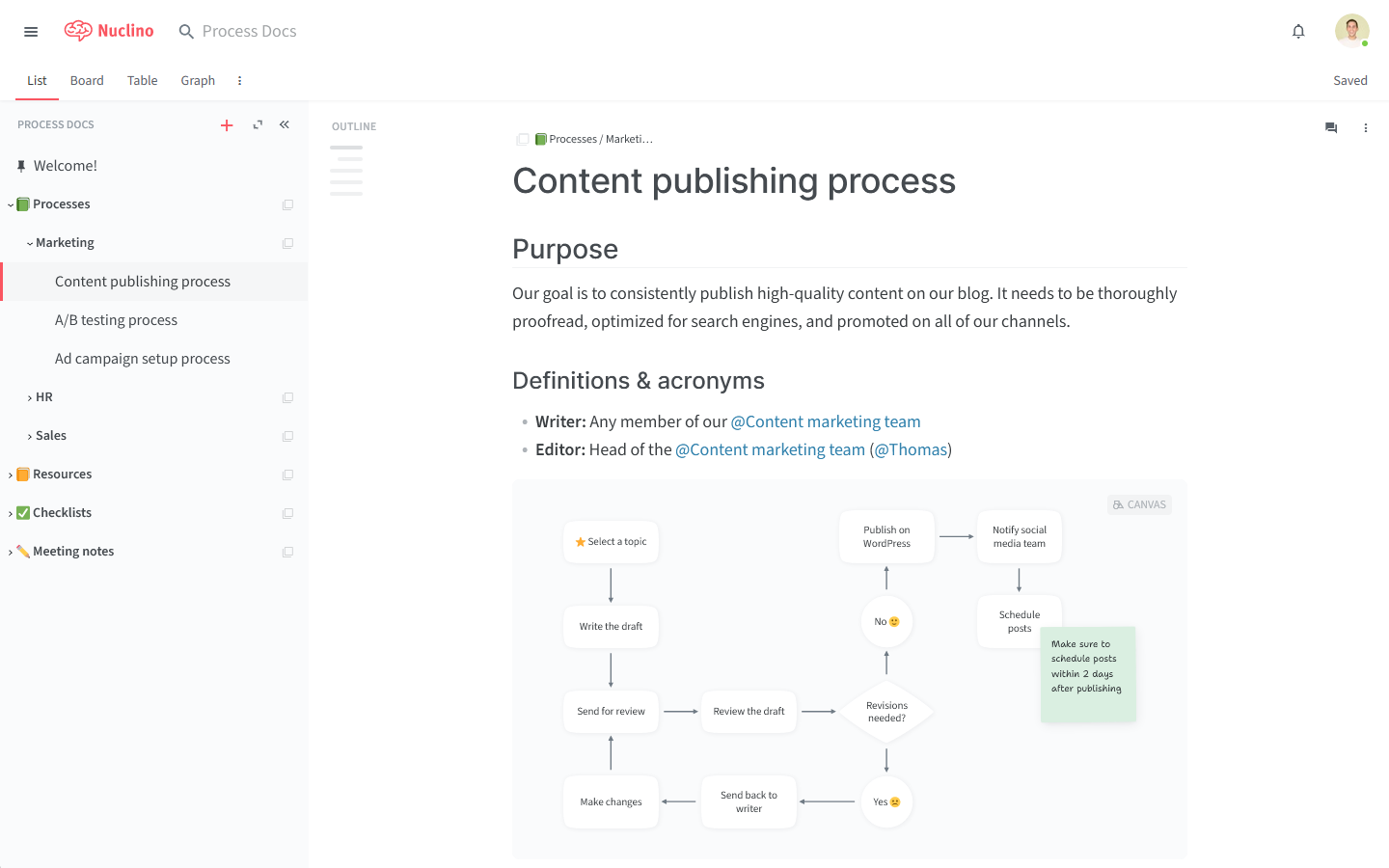 As your business grows, things inevitably become complex. There are more people, more tasks, and more steps, all of which need to be arranged in the most efficient way possible.
Maintaining accurate and well-organized process documentation is considered to be one of the best ways to avoid chaos and keep things efficient and consistent.
Use this simple template to keep your internal company processes neatly documented.