Effective human resource management is vital to the healthy growth of any organization.
It is not a topic only relevant to HR managers – the work of every manager involves responsibilities relating to human resource management. Hiring, motivating, and retaining great employees should be a priority for any team leader.
What is human resource management?
Human resource management (HRM) is the process of recruiting, onboarding, compensating, and retaining employees, as well as developing rules and policies relating to them.
It's a multidisciplinary field that encompasses many functions within a business. The objective of HRM is simple yet ambitious – to maximize the productivity of an organization by improving the effectiveness of its employees.
This guide will focus on some of the most important topics in HRM:
Employee onboarding and training
New employee onboarding is a core component of human resource management and it's about more than just making a good first impression. Ideal onboarding begins from the moment an offer is made to the employee until the time the employee becomes a productive member of the organization.
Studies show that it pays off – a strong onboarding experience can improve new hire retention by as much as 82% and productivity by over 70%.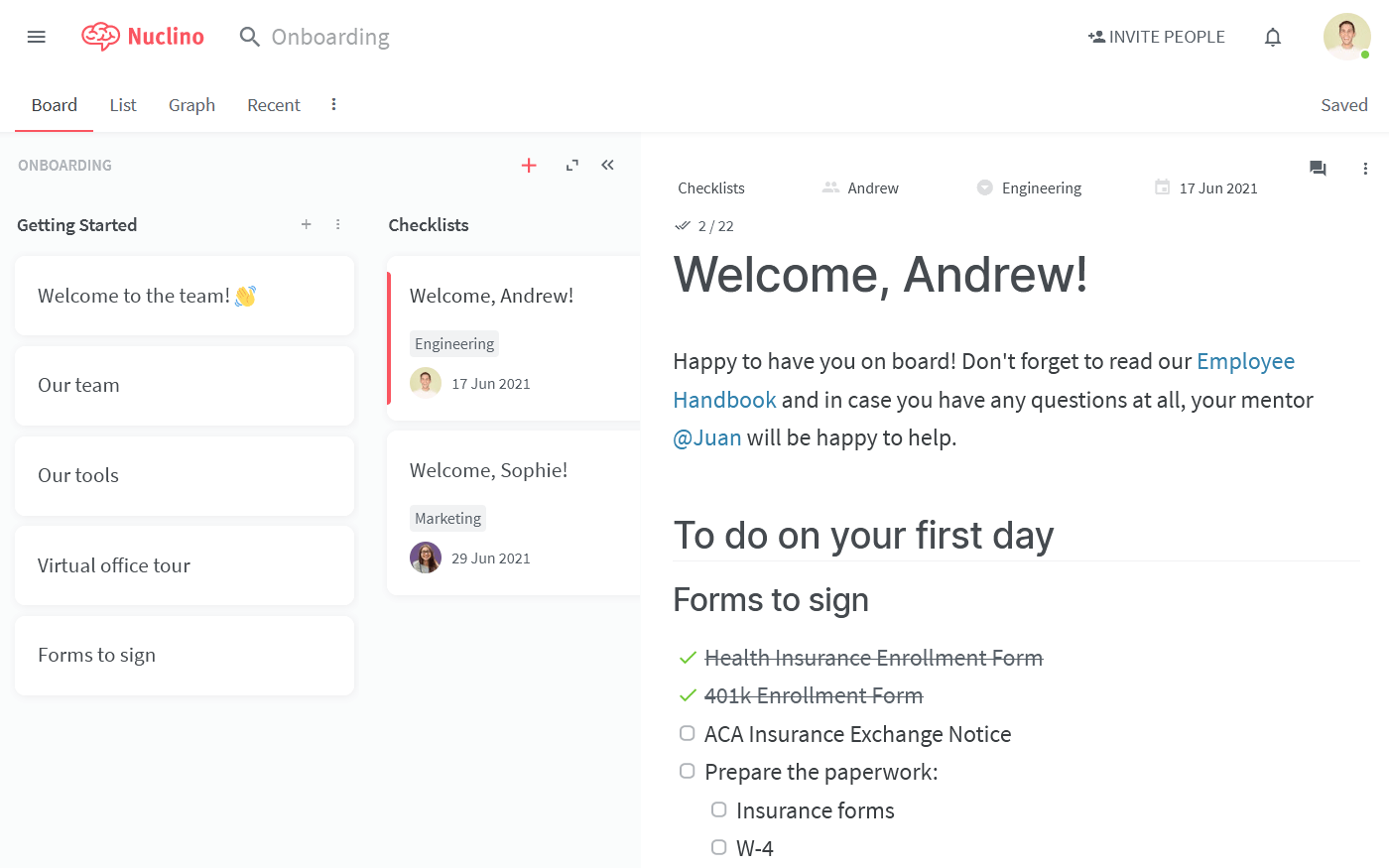 Browse our onboarding guides and resources to learn how to ensure your new employees start off on the right foot.
Employee offboarding
Employee offboarding is an aspect of HRM that rarely gets the attention it deserves. Turnover is inevitable, and without a comprehensive offboarding process in place, it may lead to security breaches, lawsuits, and damage to your brand reputation.
Learn more about employee offboarding.
Creating an employee handbook
Studies show that most workers don't find employee handbooks useful. Many don't read them and don't even know where their copy is. But it doesn't have to be this way.
An employee handbook can be a genuinely useful tool for introducing your new employees to your company and the way you work. Read our guide to learn how to create a handbook your new hires will want to read.
Learn how to create an employee handbook and use our employee handbook template.
HR policies and procedures
Developing HR policies and procedures is a fundamental part of human resource management. While some policies are required by law, it's not the only reason they are necessary. In addition to protecting your organization from legal claims, policies play an important role in fostering a culture of trust, fairness, and inclusion.
Don't wait for issues to arise before formalizing and documenting your HR policies.
Learn more about the most important HR policies and procedures.