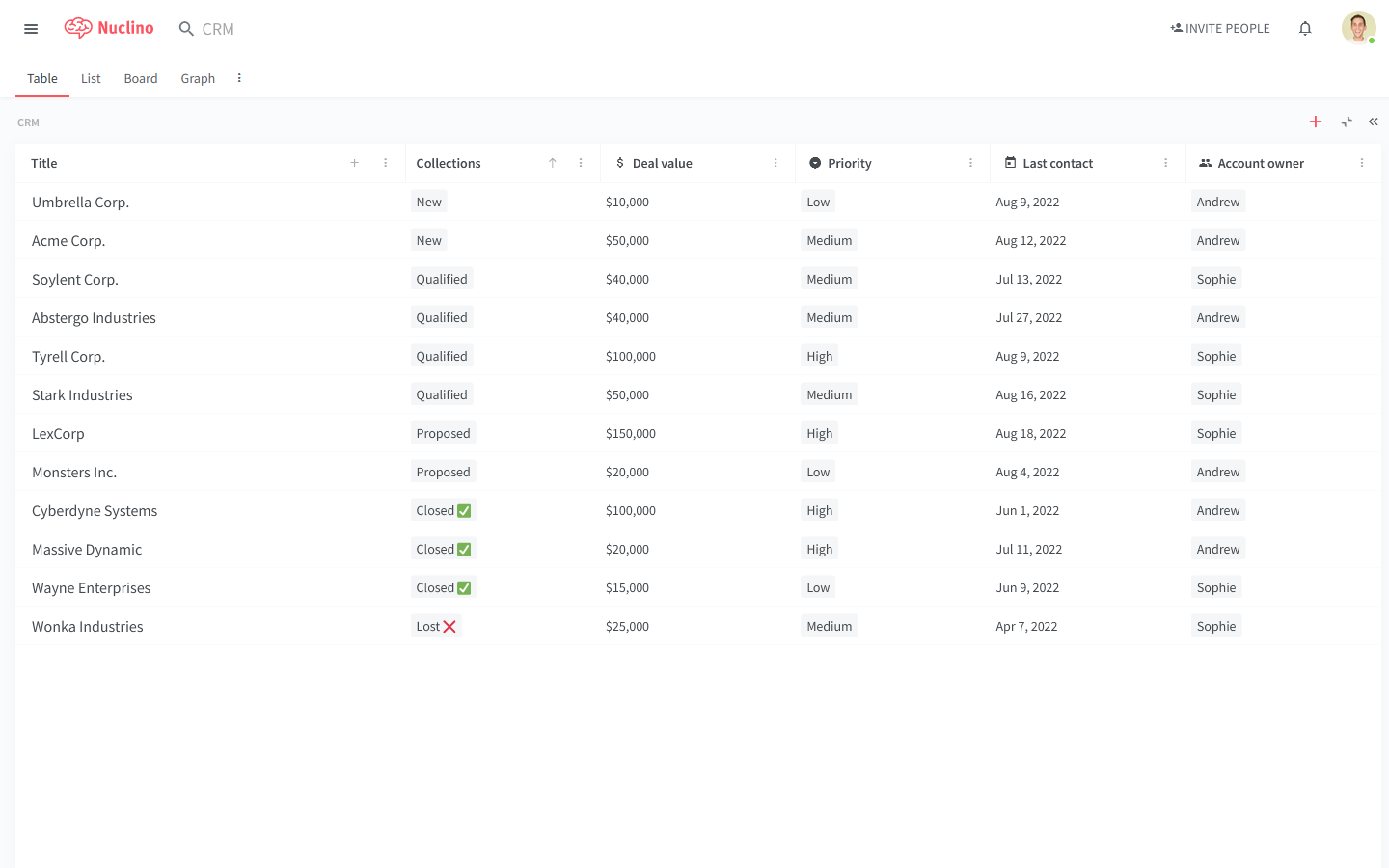 A CRM doesn't have to be bloated and clunky. Nuclino allows you to build a lightweight and modern CRM to manage your entire sales funnel in one place.
Each record of your CRM is its own long-form document, where you can keep track of your customer interactions, document client requirements, collaborate, and preserve the context of every decision.
Import this ready-to-use template and customize it to fit your sales team's workflow.