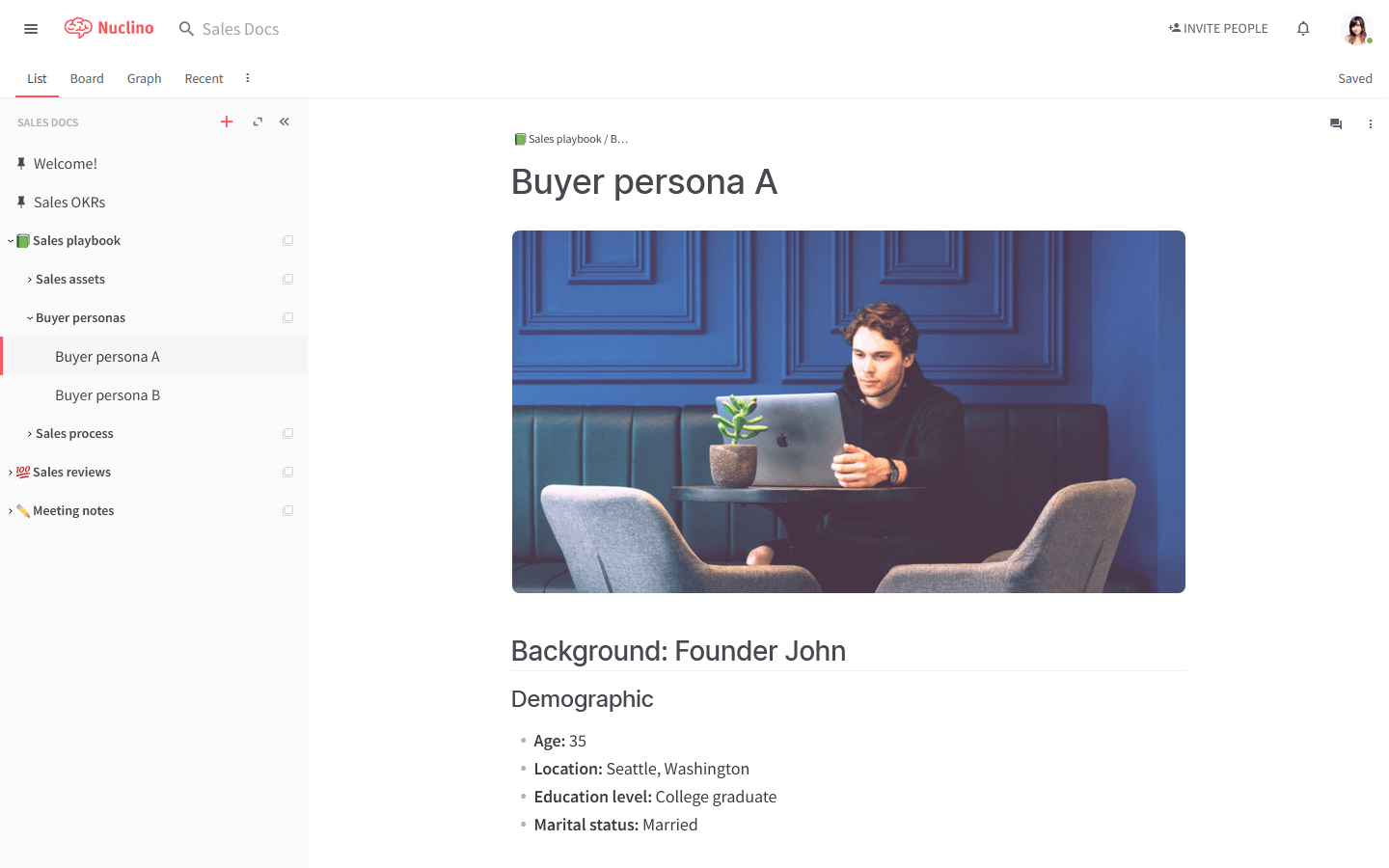 Most sales teams deal with a variety of documentation every day. White papers, sales collaterals, case studies, sales reviews, and more – it's easy for this information to become scattered across tools and folders.
In Nuclino, you can easily organize all of your sales docs and assets into a single source of truth. It works like your sales team's own internal Wikipedia, making it easy to browse and explore.
Import this ready-to-use template and use it to keep your sales docs organized and easily searchable.