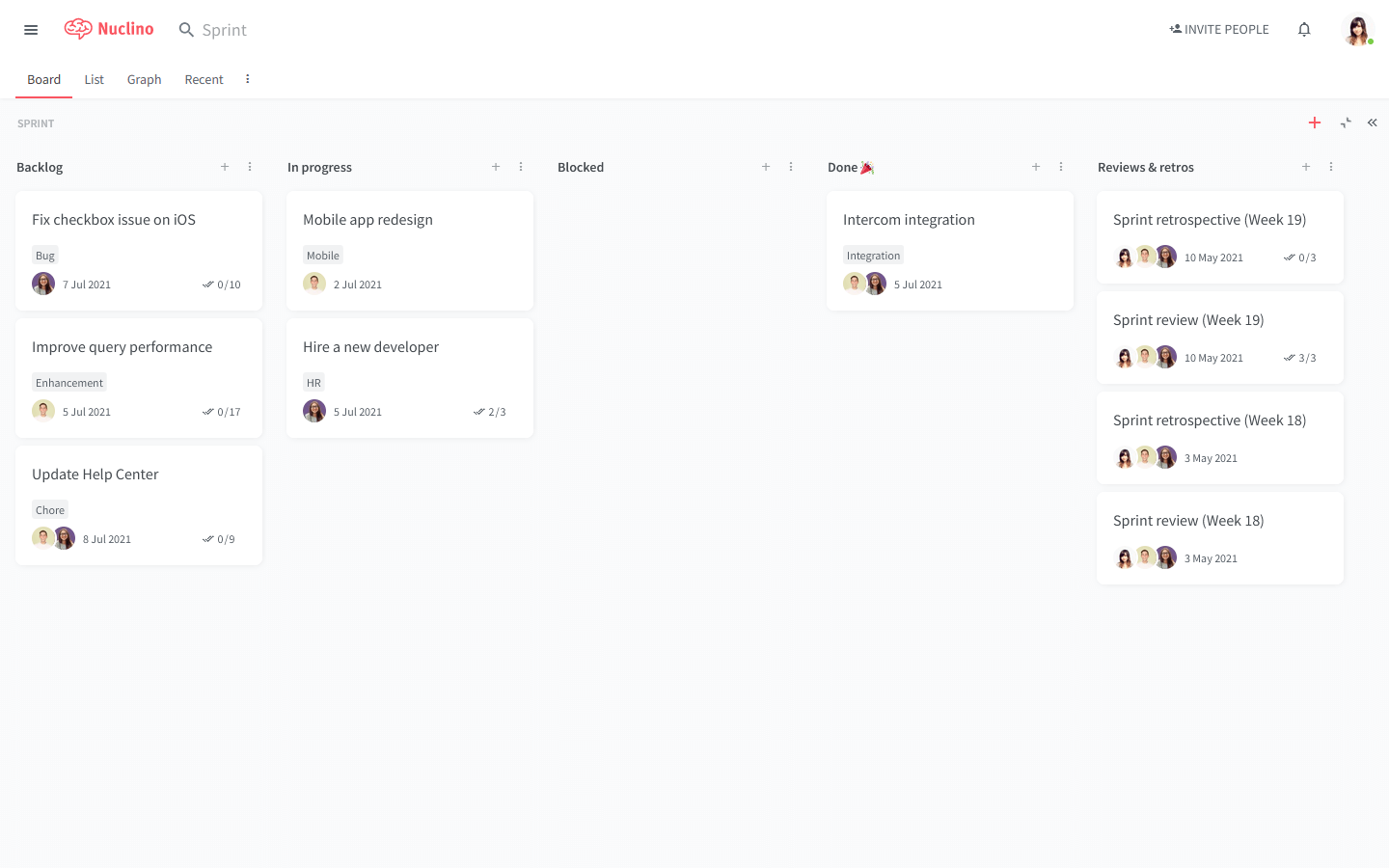 Software development teams rely on sprints to help them keep pace with the rollout of new features and iterations.
One of the simplest and most popular ways to manage sprints is to use a Kanban board. In Nuclino, every card on your board is its own long-form document that can be collaborated on in real time. You can add notes, create to-do lists, embed files, and more, capturing goals, requirements, sub-tasks, and prototypes, all in one place.
Import this ready-to-use sprint template and customize it to match your team's workflow.