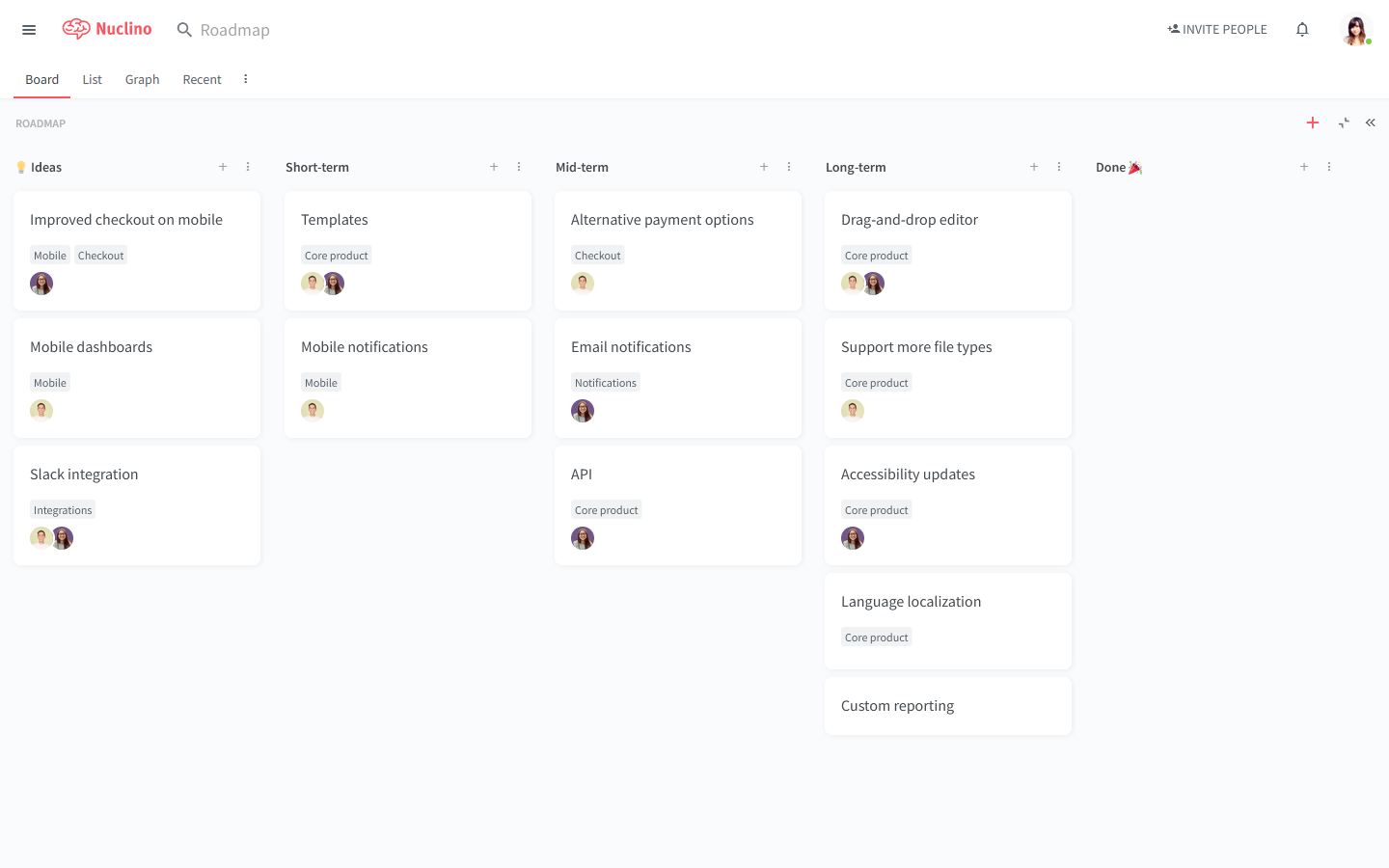 A product roadmap needs to clearly outline the vision, direction, priorities, and progress of the product – and it needs to evolve over time.
In Nuclino, your team can discuss and collaborate on features, keep track of tasks, share and organize user feedback, and more, creating a transparent development process. Fields can be used to track additional information about every feature, such as its priority, category, owner, and so on.
Import this ready-to-use template and adapt it to manage your own product roadmap.