Company Mission & Values by Etsy
Our mission is to reimagine commerce in ways that build a more fulfilling and lasting world.
We are building a human, authentic and community-centric global and local marketplace. We are committed to using the power of business to create a better world through our platform, our members, our employees and the communities we serve.
As we grow, commitment to our mission remains at the core of our identity. It is woven into the decisions we make for the long-term health of our ecosystem, from the sourcing of our office supplies to our employee benefits to the items sold in our marketplace.
Leading with our guiding principles
We commit to our craft
Our work has the power to change lives. That's why we strive to learn continuously and excel at what we do.
We minimize waste
Time, resources, and energy are precious, so we focus only on what will have the greatest impact.
We embrace differences
Diverse teams are stronger, and inclusive cultures are more resilient. When we seek out different perspectives, we make better decisions and build better products.
We dig deeper
The best solutions to meaningful challenges are rarely easy or obvious. We stay curious, balance our intuition with insights, and decide with confidence.
We lead with optimism
We believe in our mission, and we believe in each other. We see the world as it is, set ambitious goals, and inspire one another with generosity of spirit. Together, we reimagine what is possible.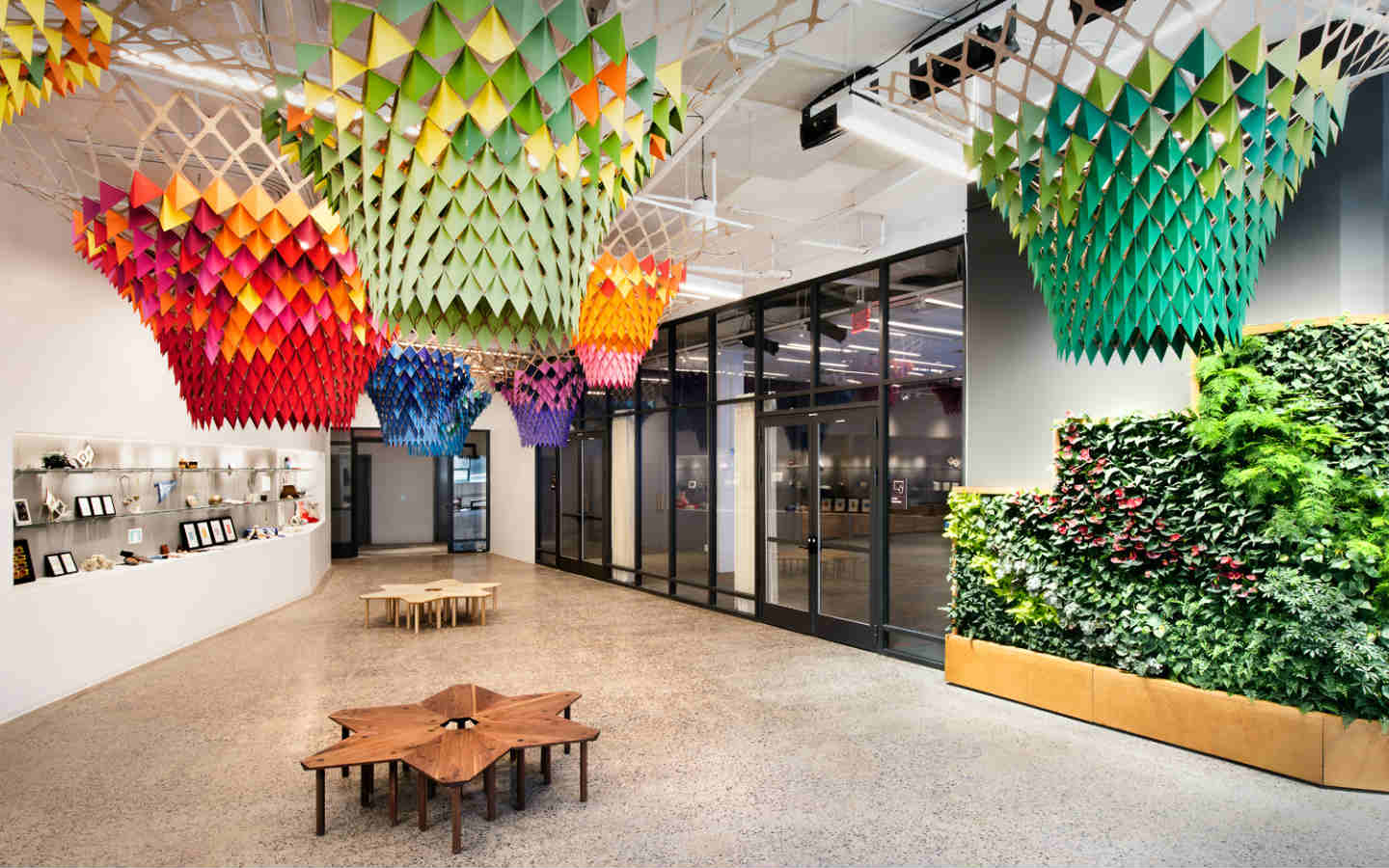 Building an "Etsy Economy"
In an Etsy Economy, creative entrepreneurs can find meaningful work selling their goods in both global and local markets, where thoughtful consumers can discover those goods and build relationships with the people who make and sell them.
An Etsy Economy empowers artists, designers and curators to start and grow businesses on their own terms.

It's an ecosystem that connects buyers around the world to the communities where Etsy shop owners live, work and create.

By building and supporting this people-powered economy, we hope to inspire global business practices that are sustainable, responsible and profitable. We hope to make the world a little more like Etsy.
Understanding our impact
We believe businesses are obligated to create value for their stakeholders as well as their shareholders and that the power of business should be used to strengthen communities and regenerate our environment. To demonstrate our commitment to these ideals, we monitor and publicly report on our efforts to minimize the harm and maximize the benefit we create for people and the planet.
See how we're living our values and delivering on our mission in our most recent Progress Report.
Your company mission statement defines the organization's reason for existing. It's the "what", the "who", and the "why" of your company and the roadmap for its vision.
Values, on the other hand, are distinctive core beliefs and guiding principles that you adhere to, as a company. They are deeply held convictions and priorities that your company's strategy should be based on. While strategic objectives and goals may change over time, company values are expected to stay the same.
There are many great examples of company mission statements and core values to draw inspiration from. Etsy is one of them.
Originally published here: Guiding Principles of Etsy.