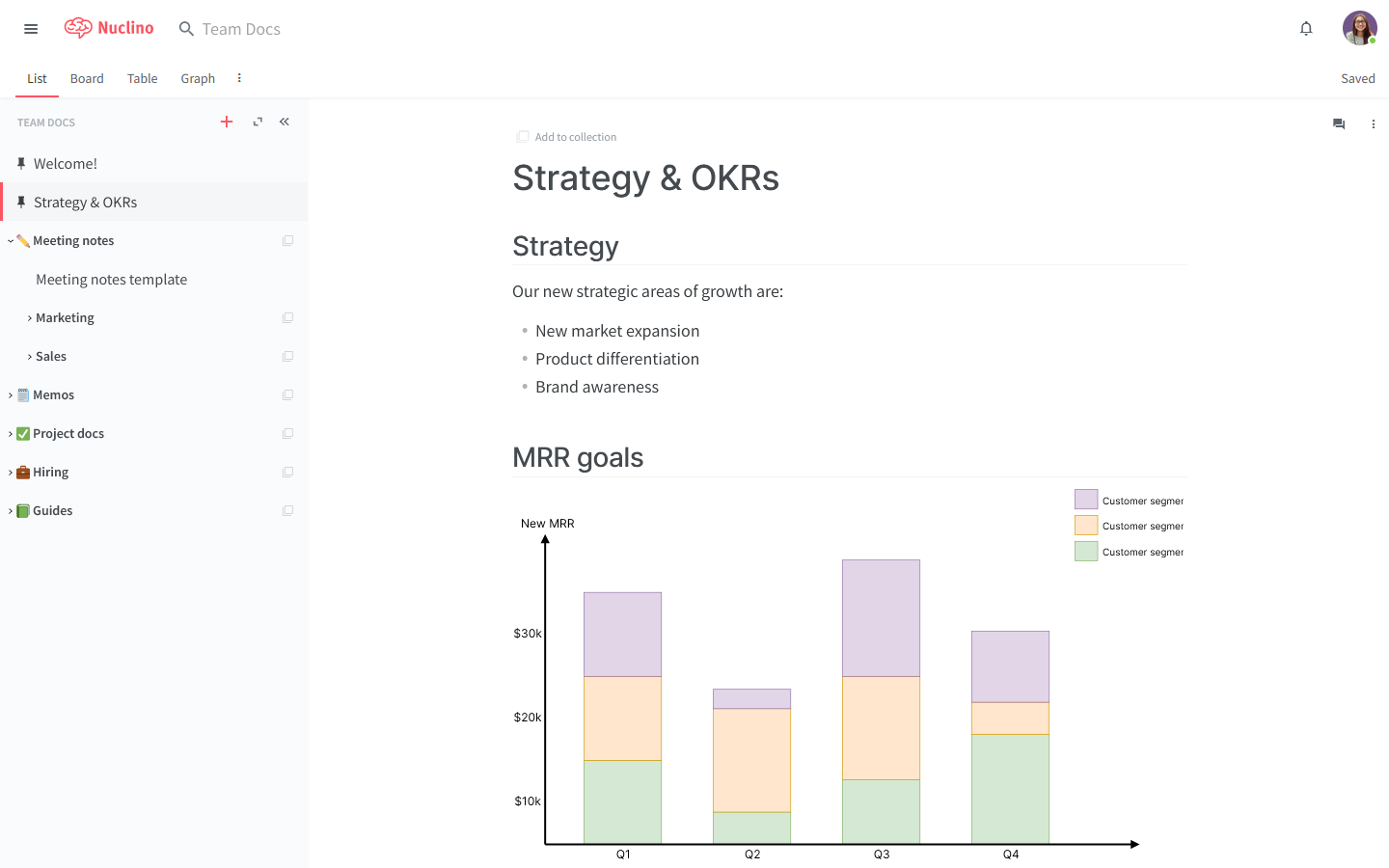 Tired of digging through a maze of folders and disconnected docs to find the meeting notes or product specs you need? There is a better way.
Instead of relying on the traditional folder system, where important documents can easily get lost, Nuclino allows you to link related documents together. It works like your team's own internal Wikipedia, making it easy to browse and explore.
Import this ready-to-use template and bring all your team's docs and notes together in one place.